Dr. Mary J. O'Connell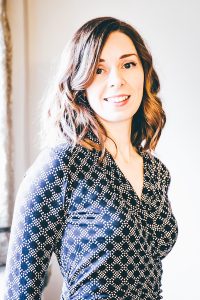 I was a lecturer, then senior lecturer and deputy head of department at the School of Biotechnology, Dublin City University from 2005 until I moved to Leeds in 2015 to take up a University Academic Position as part of the "250 Great Minds" initiative of the University of Leeds. In 2012, I spent a year as a Fulbright visiting professor at Harvard in the Department of Organismal and Evolutionary Biology and the Museum of Comparative Zoology, where I worked with Professor Scott Edwards and his group. Since 2016, I have served as an associate editor of the journal Genome Biology and Evolution and since 2009 I have been an associate editor of the journal BMC Evolutionary Biology.  Since coming to Leeds, along with Dr. Niamh Forde and Dr. Julie Aspden, I have established the Leedsomics research institute.
I am passionate about promoting evolutionary biology and in 2012, I was a co-organiser of the annual SMBE meeting in Dublin, Ireland, which was attended by 1,300 delegates. I have organised and taught on EMBO advanced courses in Phylogenetics and phylogenomics in Maynooth, Ireland (2004), Medellin, Colombia (2009), Erice, Sicily (2013) and Iquitos, Peru (2016).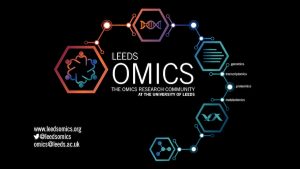 I am an evolutionary genomicist. My research group has four research areas of interest – Phylogenomics, Mechanisms of Protein evolution, Evolutionary Theory and Adaptation.
Selected Publications:
McInerney JO, McNally A, and O'Connell MJ (2017). Why Prokaryotes have pangenomes. Nature Microbiology 2:17040. doi: 10.1038/nmicrobiol.2017.40
Webb AE, Gerek ZN, Morgan CC, Walsh AT, Loscher CE, Edwards SV, O'Connell MJ* (2015) Adaptive evolution as a predictor of species-specific innate immune response. Molecular Biology and Evolution32(7):1717-29.
Baldwin MW, Toda Y, Nakagita T, O'Connell MJ, Klasing KC , Misaka T, Edwards SV and Liberles SD (2014) Evolution of sweet taste perception in hummingbirds by transformation of the ancestral umami receptor. Science 345, 6199, p 929-933.
McInerney JO, O'Connell MJ and Pisani D (2014) The hybrid nature of the Eukaryota and a consilient view of life on Earth. Nature Reviews Microbiology 12, 449–455.
Liu S, Lorenzen ED, Fumagalli M, Li B, Harris K, Xiong Z, Zhou L, Korneliussen TS, Somel M, Babbitt C, Wray G, Li J, He W, Wang Z, Fu W, Xiang X, Morgan CC, Doherty A, O'Connell MJ, McInerney JO, Born EW, Dalén L, Dietz R, Orlando L, Sonne C, Zhang G, Nielsen R, Willerslev E and Wang J (2014) Population genomics reveal recent speciation and rapid evolutionary adaptation in polar bears. Cell 157: 4, p785–794.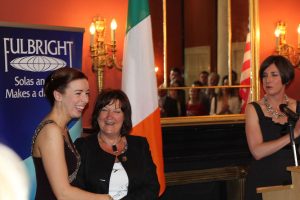 Awards
• PhD, Graduated September 2005
• Young Researcher award 2007 and 2008
• Career Start award 2008
• Pierse Trust award for promising talent 2009
• O'Hare Scholarship award 2010
• Roche Researcher of the Year national finalist 2010
• 2012 President's Award for Excellence in Teaching and Learning
• 2012 Fulbright Research Scholar Award
Main strands of Research
Phylogenomics

Animal phylogeny, heterogeneous likelihood & bayesian phylogenetic inference, rare genomic changes.

Mechanisms of Protein evolution

Duplication, merging, divergence, convergence, gain and loss of genes, immune system evolution and species specific responses.

Evolutionary TheoryHow population genetics and macroevolution interface with one another, cancer evolution theory.
Adaptation.

Protein functional change through time, organismal changes, genomic changes.
Research Funding To Date
Total to PI direct = €1,013,327.65 and £476,276.00
2016-2019: LARs Fellowship £55,638
2016-2019: The University of Leeds PhD Scholarship  £55,638
2016-2021: Leeds Omics – A high tech collaboration for the advancement of biological data analytics at The University of Leeds. £365,000
2012-2013: Science Foundation Ireland Travel Award (Harvard University 2012-2013): €11,500
2010-2014: Science Foundation Ireland €164,000
2010-2014: Walsh Fellowship (PhD Student) €72,000
2010-2012: O'Hare Fellowship (MSc student) €40,000
2009-2013: Science Foundation Ireland €160,000
2008-2012: Pierse Trust Student Scholarship: €77,500
2006-2009: Dublin City University Young Researcher Award: €20,000
2006-date IRCSET Studentships (Irish Research Council for Science, Engineering and Technology): €288,000
Outreach and International Teaching
2009: European Molecular Biology Organisation "World program", Advanced bioinformatics methods in gene and genome evolution. €22,800
2012: SMBE conference award. Funding Source: SFI. €31,900.
2016: EMBO Advanced Course in Phylogenetics in the post "-Omics" era. €40,000.